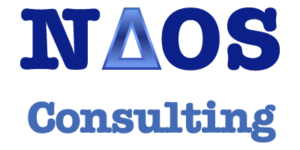 Naos Consulting
Founded in 2013 by former McKinsey & Co. consultants, Naos Consulting offers an innovative consulting model that combines the best of the traditional large strategy firms and the independent consultant model
Our experience in the firm enables us to offer our clients the professionalism, analytical rigour and expertise of the best traditional strategy firms
Our experience as freelancers has taught us flexibility in the support of our clients.
Thus, we focus on the essentials: working closely with our clients on their most critical issues, while developing a pool of committed local talent to achieve maximum sustainable impact on the ground.
Moreover, founded by Moroccan consultants who are passionate about the development of their country and region, Naos Consulting is dedicated to the development of the Maghreb and Africa in this critical phase of its development.
An innovative approach based on :
1. Founding principles, Co-development
• Participatory and interactive approach
• Recommendations entirely developed jointly with our clients
• Regular interactions and workshops
2. Sustained deployment of Senior time
• Strong and effective involvement of the founding partners in the supervision and execution of the works.
• Setting up a project team that lives up to its ambitions.
3. Pragmatism
• Holistic approach by nature : development of a 360° factual perspective
• Pragmatic, actionable and result-oriented recommendation
4. Flexibility
• Tailor-made" intervention logic on content and rhythm
• Well-framed / sequenced approach but leaving room for "disruptive" thinking
Valuing a ``Client First`` philosophy
We spare no effort to serve our customers with competence, professionalism and commitment. In particular, we seek to be catalysts for change, rather than substitutes for their internal capabilities.
Maintaining constant independence
We ensure that we give our opinions, regardless of the wishes of the person consulting us, in all sincerity and objectivity so that our analyses and advice remain objective and thus serve the best interests of our clients.
Creating an exceptional workplace for outstanding talent
We seek to build a cohesive group of highly motivated and talented consultants. To achieve this, we create a collegial / non-hierarchical teamwork atmosphere supported by mutual trust.
Maintaining robust professional principles around 3 pillars
– Confidentiality, strictly respected at all times
– Integrity, rigorously maintained so that we are always honest in everything we deliver.
– Ethics, continuously maintained at the highest standards, Furthermore, we only work with clients whose aspirations and values we share.

Expertise that covers all the company's levers, from strategy to deployment
Advanced skills that have been developed in